NET Power: Award Winning, Breakthrough Technology
The NET Power technology uses natural gas and pure oxygen to generate electricity. 
The resulting CO2 is recycled through the combustor, turbine, heat exchanger, and compressor generating power without emissions. 
Power plants using this technology are already under development in the US and UK.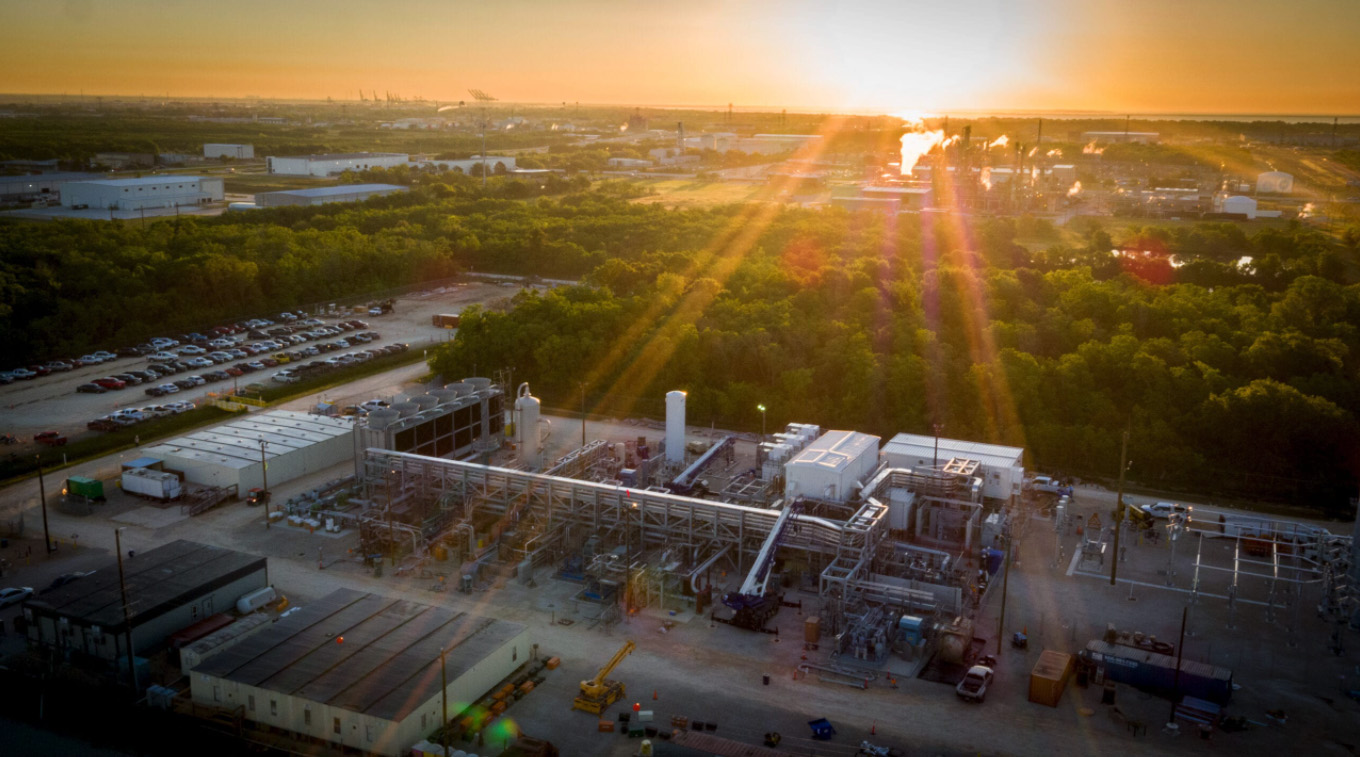 NET ZERO POWER GENERATION FROM NATURAL GAS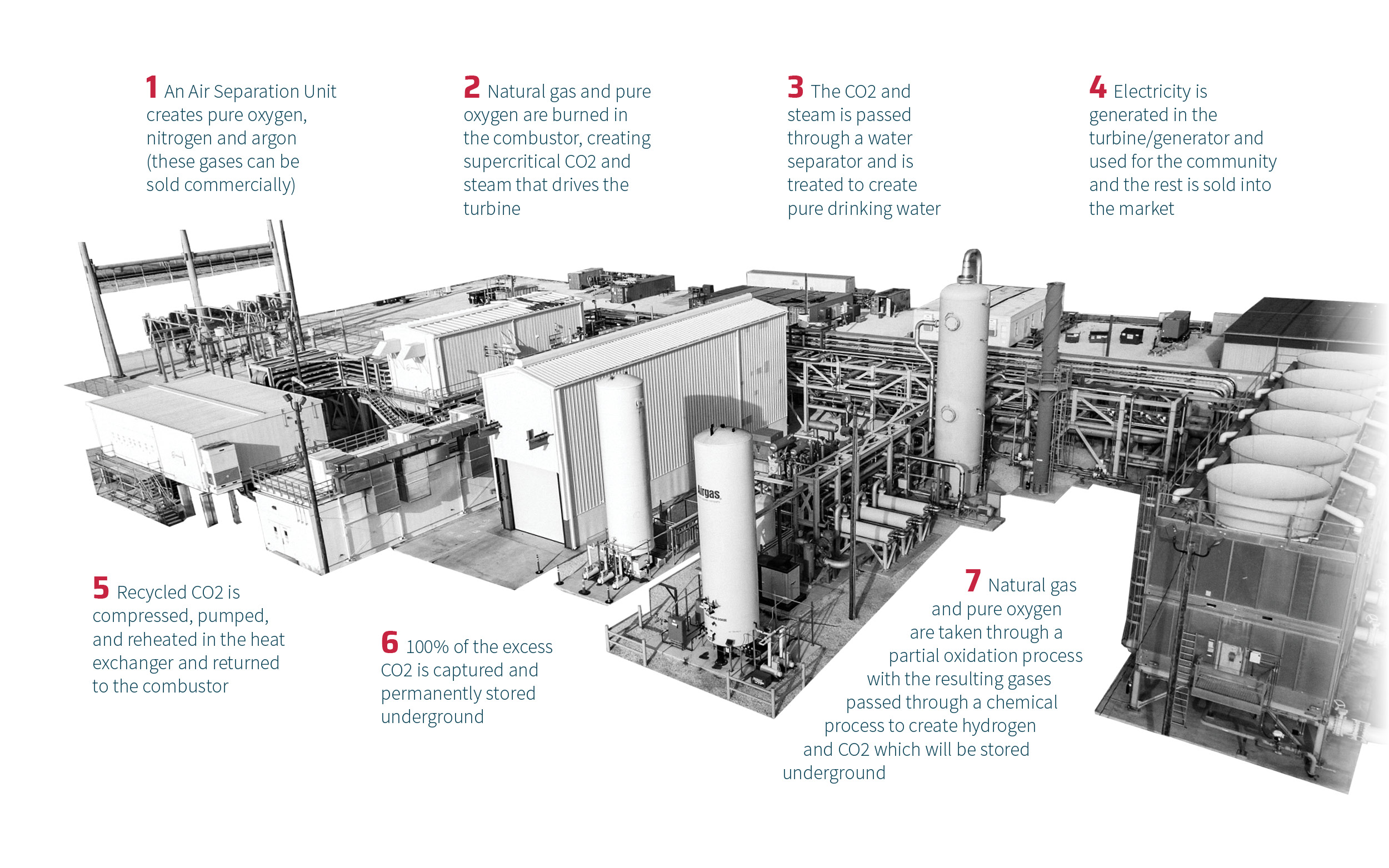 Meeting the world's climate goals by 2050